new wilderness gospel
The term "apocalypse" is commonly employed as a simple synonym for catastrophe, but this casual metaphorization covers over a much richer range of signification. Used technically, apocalypse—from the Greek apokatalypsis ("a revealing")—refers to a genre of writing that has roots in antiquity. Apocalyptic texts are highly imaginative responses to situations of profound crisis, dislocation, and turmoil, that authorize their claims to knowledge by unstable practices of meaning-making, which resist institutionalization, e.g., dreams, visions, affective intuition, and concourse with otherworldly beings.
Although some apocalypses may envision the historical "end of the world," others are equally works of world construction and cosmology, instantiations of the practice of producing presence: acts of remapping an already-present world by way of a new imaginary. Our contemporary relationship to being in the world is defined by what we have ostensibly left behind. We are postmodern; post-secular; post-metaphysical; living after the "death of God" (Nietzsche) in a "disenchanted universe" (Weber); inhabitants not only of a "post 9/11 world," but at the "end of history" itself (Fukuyama). Tellingly, the Oxford English Dictionary's 2016 word of the year was "post truth." If our most cherished categories and guarantors of meaning have lost their power, does this imply that we have entered a state of consummate absence? If so, should our relation to the world be defined by an attitude of mourning or surrender? Might we then speak of the advent of the post-apocalyptic?
The New Wilderness Gospel is a meditation on what shapes "wild presence" might take within a cultural imaginary premised on absence. In collaboration with the research-based conceptual artist Kathryn Ian, I am working to realize this project as a multimedia episodic novel. More than a literary conceit, we employ apocalypticism as a methodology: geographical locations are captured through visual and audio documentation, then "imaginalized" through visual, audio, and textual manipulation, and respatialized as site-specific events. We are intent on creating a hallucinatory second world that overlaps with the everyday world—a space of interaction between the phantasmal characters and passersby. In this sense, it is an American apocalypse—not only a representation of revelation, but also, an act of uncovering.
For further details & event updates, please see: www.newwildernessgospel.com
The text and images below are sketches and fragments from the text, film, and previous performance of this work in progress.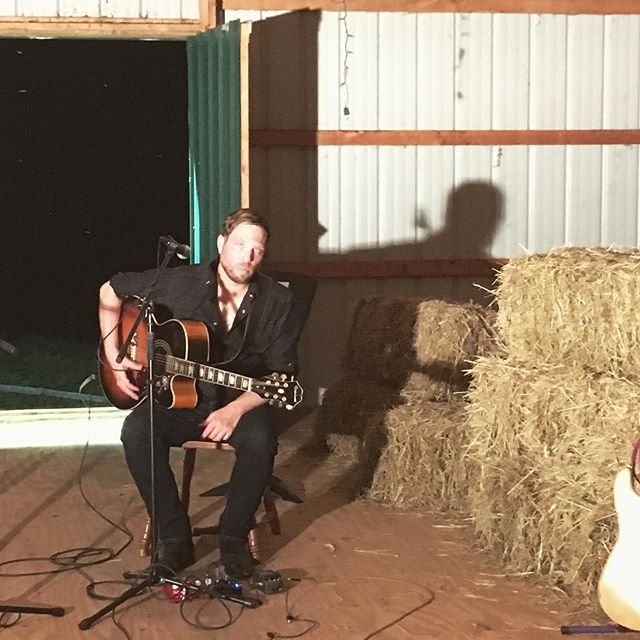 Cattaraugus County. Late night, deep country, an older language.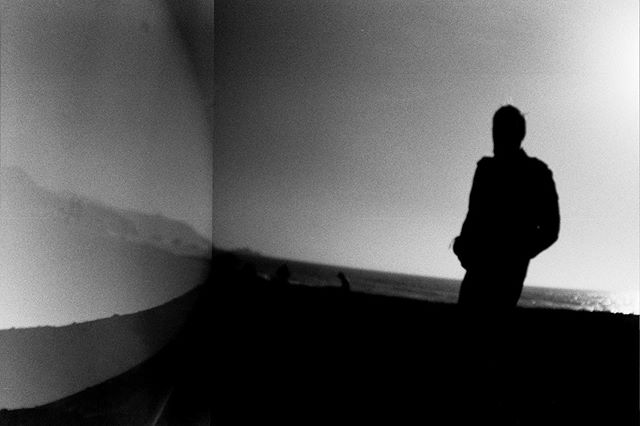 We hear your voice in the violence of breath, blood, & bone/inverted torch with teeth of raw fire.
Late night session, somewhere in central Pennsylvania - playing for spirits in Penn's woods.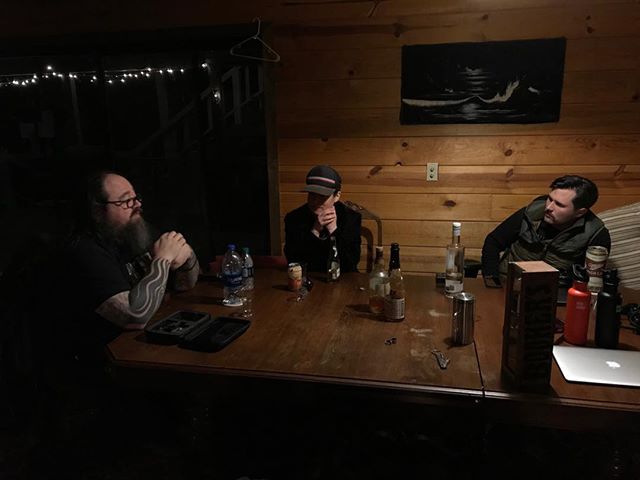 We are good citizens and there is no conspiracy. #subterraneanhomsickblues #subterraneanhomesickbooze
A little night music. From us to you. Grass Valley, California, U.S.A. Thank you & good night.
New songs, coming soon. From California, with love.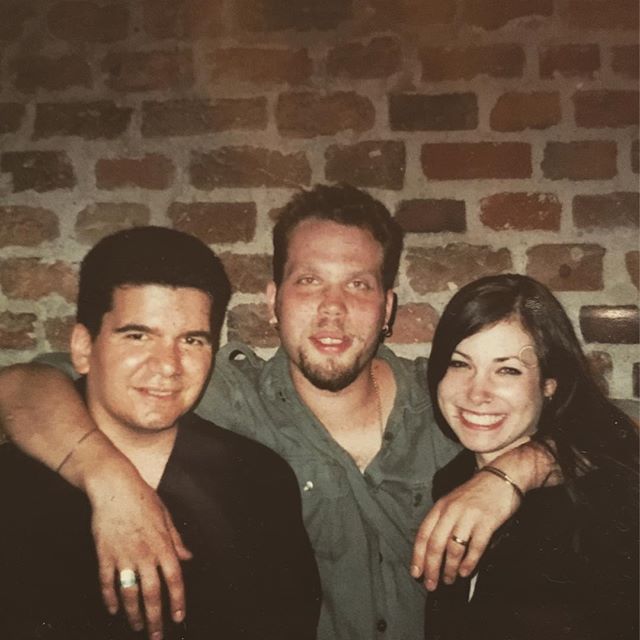 Kevin777, you would be 50 today - and I know somewhere up there, you're slipping a 🍸 or two and dancing to Ziggy Stardust. Down here, we haven't stopped missing you. You will be forever in our hearts and our music. And until we meet again - there will always be one song left unsung.
He speaks the brokenbacked language of God's only sons. #1624LupineLane #newsong 📷 by @sleepbombsf #newwildernessgospel #luxinterna
@katie_scarlet__ and @_bloodmeridian_ in the studio. 📷 by @sleepbombsf
Swaying black lines blurred by. A seemingly endless grid crackling with energy. As they careened along the rough road, Joe was sure he could hear voices speeding with disembodied force through the power lines. Feel them moving through the air and the truck and his skin. Words and desires and hopes and banalities reaching from far off cities and plunging through the sun white oblivion of the desert before spilling into a thousand living rooms and offices and kitchens and bedrooms. A sonic deluge of ghosts searching for the warmth of receptive bodies.
Jacob, Body Seer, will be screened at the SFMoMA on Friday, June 8th at 9:15 pm. The program features 6 experimental artist-made films focusing on visionary inquiry and sensual, visual philosophy. It's part of the Crossroads Film Festival. Hope you can join us! Link to tickets in bio. @sfcinematheque @sfmoma #xrds18 #luxinterna #newwildernessgospel #experimentalfilm #ruralnoir #apocalypticamericana #jacobböhme #joshualeviian #kathrynian
Thanks so much to all who came out for our performance at the San Jose Institute of Contemporary Art! We had a blast. Stay tuned for the next chapter of the New Wilderness Gospel - we have some exciting news in the wings...
Friday, March 2nd, LUX INTERNA live at THE SAN JOSE INSTITUTE OF CONTEMPORARY ART, 7:30 pm. A Multimedia Narrative in Film + Music with @kathryn_ian and @via__dolorosa
And then the cross. A conflagration. An inverted torch. A seething thing of fire born in the silent soul of the dark. A pearl. But not the pearl of the poets. Not hidden beauty. Something beyond the reach of metaphor. A congealed moment of time and pain. A defense against the parasite of desire, which nevertheless burned with its enemy's luster. Formlessness taking on body. Darkness limiting itself within cruel lines of light as it took on the features of a face. It was through the cross that the great darkness of God entered time, suffering, and boundary; through the cross that he became a being among beings, vulnerable and open to the world.
"Now there's a dark spirit inside this land. Whole of America, I mean. It's mixed itself all up with the soil. It wants to rise up and live through everything that grows here. All them Indian bones down deep...they's a secret system of roots reaching 'cross the country...they push back against this spirit. They know it can't abide forever. But it feeds on all the pain that's clumped together, deep down there in the dark. The fear that followed 'em into the ground. I can hear them speaking in strange tongues. Talking, one to the other, late at night. 'Specially in November. The month of saints."
Screening of Jacob, Body Seer, a short experimental film by Joshua Levi Ian and @kathryn_ian - this Sunday, December 3rd at Concept 190 in San Francisco - 5-7:30pm - live performance begins at 6
Sunday, December 3rd, live solo performance with film by Joshua Levi Ian at Concept 190 in San Francisco, 6pm
36°31'9"N 105°45'3"W A song for you in the shadow of the Sangre de Cristo Mountains
The pain moved through him like wildfire. The labyrinth of his body filled with a thick haze of vibrations. And then it began. Taught, small body. Feathery flapping, chest beat with a storm of heart. Fear pushing up from deep, flowering through skin. Violent sound and shaking, small hard stone of life turning in upon itself, fevered and icy hot in struggle. Spine spiking in shapes of panic. Space disappearing between Jacob and the tornado eye of pain. Closer, thin metal scent. Oppressor and oppressed traced in lines upon the canvas of his witness body, more distinct by the moment. Skin stinging with the double pain of their forms, slowly revealing themselves like a secret sickness. His witness body like an unwanted cocoon, exposing rather than insulating.